Make your bank a great place to work by providing
a superb employee experience
Create unique experiences not only for your bank's customers but also for employees. Solutions developed using the Eximee low-code platform facilitate back-office and front-office work, which translates into increased employee satisfaction.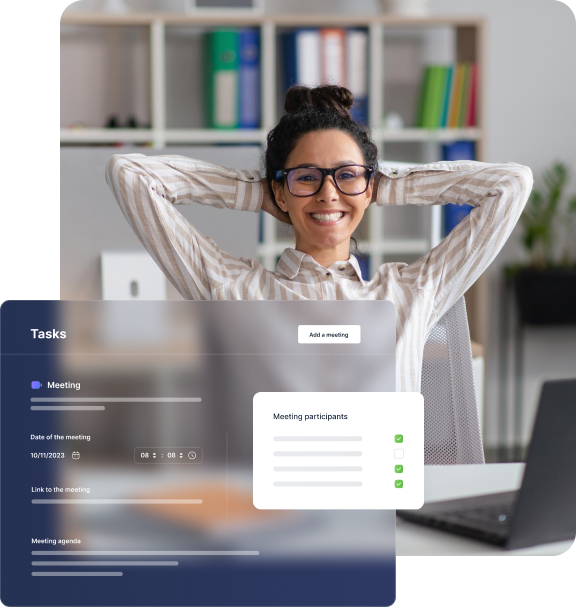 Why should banks care about
improving employee experience?
The overall customer experience is a compound of smaller experiences collected at each stage of the customer journey. It is made up of impressions from using mobile and web applications, as well as interacting with bank agents, whether remotely or in a branch.
Building a bank culture that supports employee productivity and engagement involves replacing outdated tools with modern solutions that make work more enjoyable and less frustrating. Happy employees mean an improved CX, lower rotation, increased sales, and longer customer lifecycles.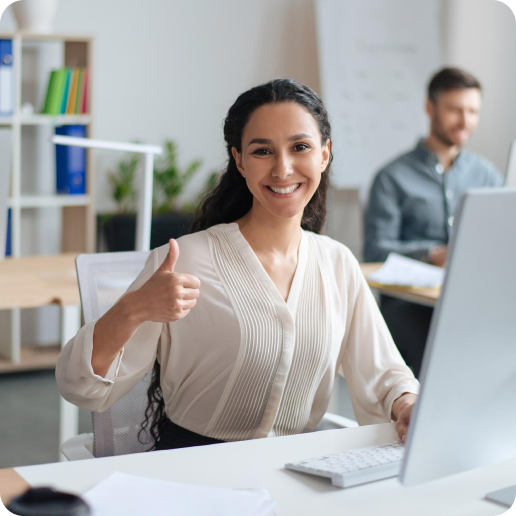 How does Eximee enhance
bank
employee experience

?
While banks strive to provide customers with the best possible self-service processes, reduce the number of brick-and-mortar branches, and downsize customer support departments, some customers still prefer to visit a bank in person or need remote assistance from a qualified agent every now and then.
It is therefore crucial to provide front-office and back-office employees with intuitive tools with excellent UX that help them find their way through the maze of tasks, organize their work and handle customer cases efficiently.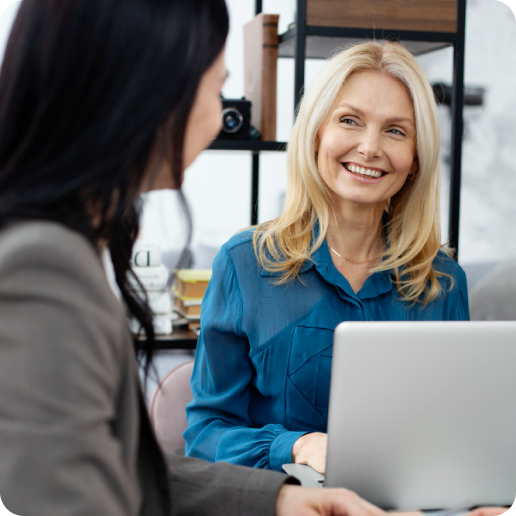 Back-office staff experience
The Eximee low-code development platform offers many useful functions that support back-office operations.
Process handling and organization of work
task queuing and prioritization

indicating the tasks to be performed next

task batching

management of replacements for absent employees

a dashboard for a team leader showing tasks handled by particular employees and performance statistics

task redirection

automatic assignment of tasks to particular employees

process flow monitoring and bottlenecks detection
Optimization of task processing
Dynamic application forms with:
automatic feeding of data available in internal systems
validations, suggestions, prompts
automatic calculations, limits, and extraction of data from external systems (e.g., exchange rates, indicators, margin spreads)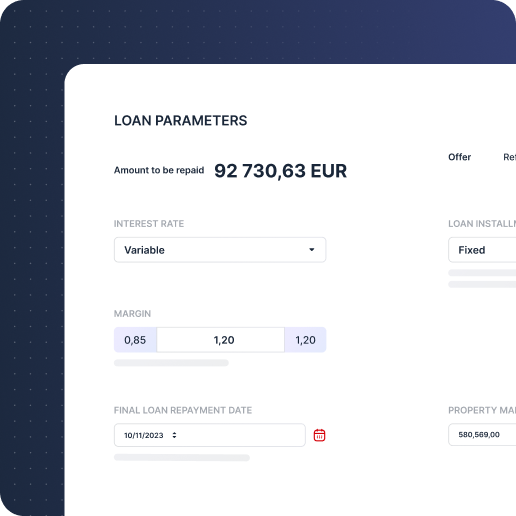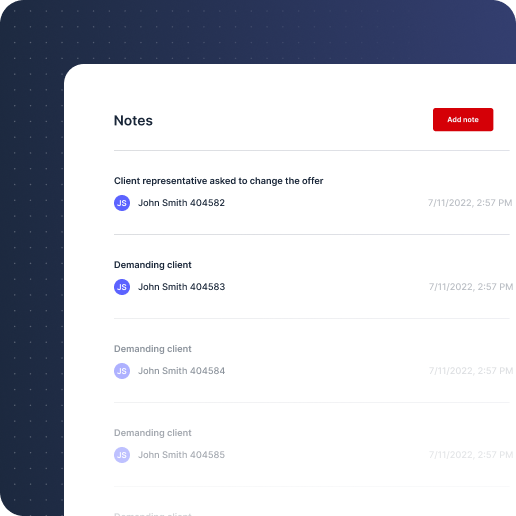 Additional functions
adding notes
a list of documents included in the process
employee's calendar and appointment scheduling
additional data that may be useful when handling a task
Front-office staff experience
The Eximee low-code development platform supports front-office employees with:
Streamlining customer support
the possibility of finishing what a customer or other employee started in a different channel
screen sharing that allows remote assistance in filling out application forms without showing the sections that a customer should not see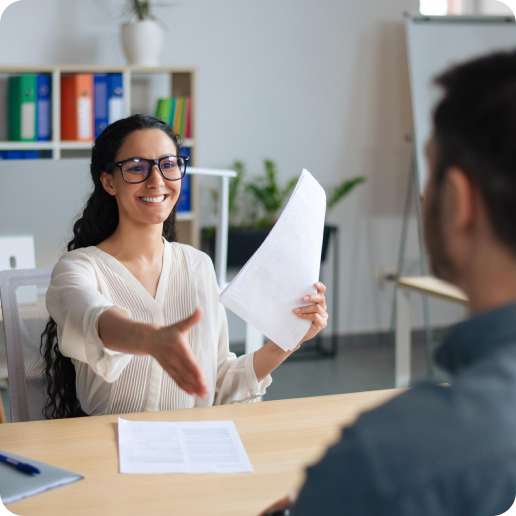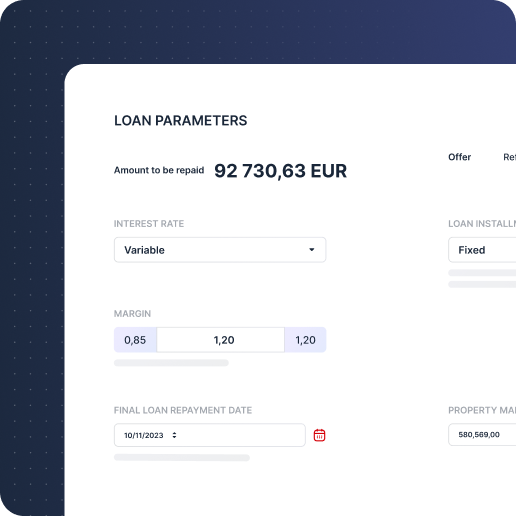 Facilitating bank agent's work
all processes provided to customers in mobile or Internet banking are available to branch and call center staff as well as for employees of partner networks
additional data and extended functions visible only to employees
automatic calculations, limits, and data retrieved from external systems (e.g., exchange rates, indicators, margin spreads)
CRM integration that allows pre-populating a process with customer data
using the same intuitive and functional forms that are provided to customers
How do banks benefit from
improved
employee experience?
More efficient customer service and reduced costs
Satisfied employees
Increased employee retention
Competitiveness in the labor market and attraction of top talent
Reduced recruitment and training costs
Simpler workflow and agile work environment
Building a business application to support front-office and back-office staff in Santander bank
At Eximee, we know banks need to ensure a good Employee Experience to provide efficient customer service. Therefore, we have developed a framework to create business applications that bank employees need. In this success story, we describe how we streamlined Santander Bank's employees' work with an application developed using the Eximee platform.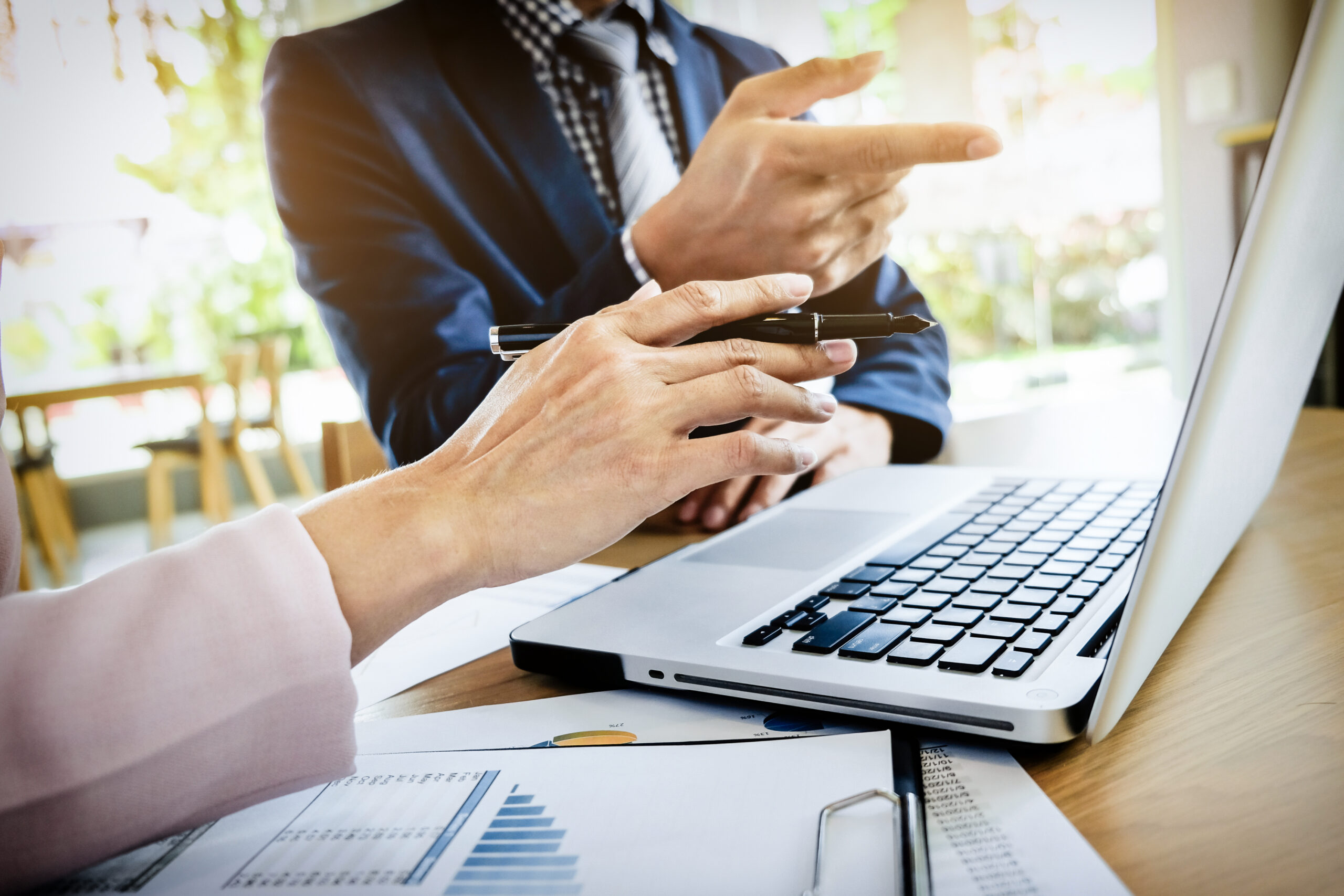 We appreciate that with the Eximee platform, we can develop modern sales scenarios in the digital world. An additional advantage of the Eximee platform is that it is a fully omnichannel application. Both our customers and employees work on the same application. It facilitates interactions between our employees and customers. I highly recommend it.
Marcin Łaziński
Manager of Omnichannel Experience Optimization Department, mBank
3-step implementation

of the Eximee
low-code platform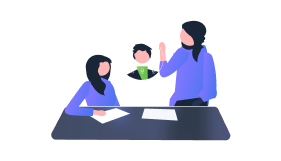 Step 1
Discovery meeting
We discuss the current state of your processes, digitization and automation capabilities, and possible solutions.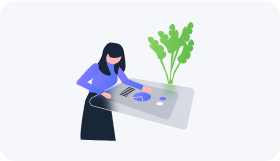 Step 2
Analysis
Together we choose the process to digitize and develop a plan.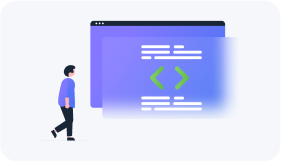 Step 3
MVP & Evaluation
We develop and implement the application, evaluate the results, and decide which processes to digitize next.