Low-code development


with the Eximee platform
What opportunities does
the Eximee platform offer
citizen developers?
The Eximee low-code platform empowers people without coding skills to actively participate in the application development process. It opens the door to new professional realms and enables participation in interesting projects. With the Eximee platform, non-technical team members can put their business and analytical knowledge to practical use and help solve complex problems.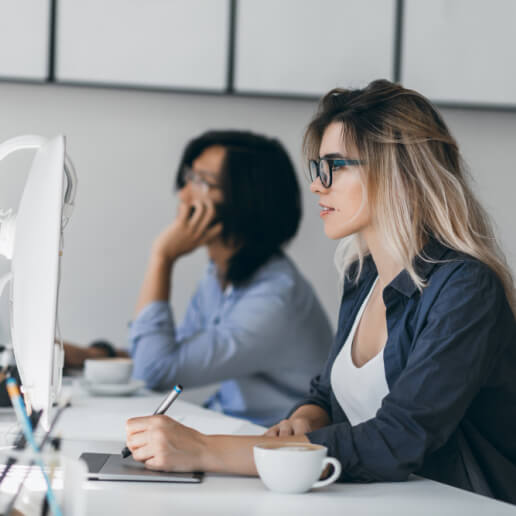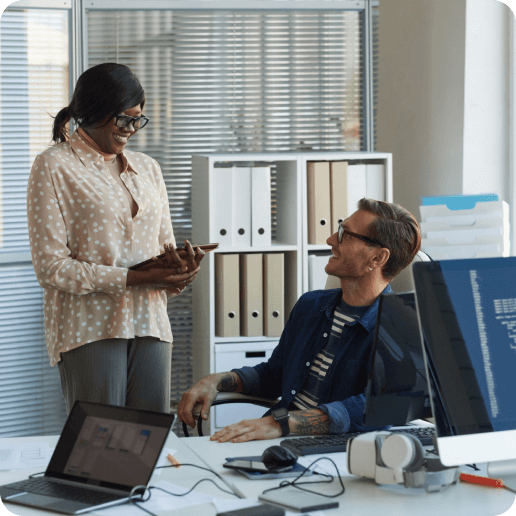 What
Eximee features

make this possible?
An intuitive visual designer with a drag-and-drop function, ready-made process templates prepared to be embedded in applications, a wealth of pre-fabricated and reusable components, the possibility to add script codes, and the framework empower Eximee developers to produce each layer of advanced applications – from a data model, business logic, to processes and forms.
Digitization of sales at PKO Bank Polski
If done properly, it can improve the bank's efficiency and competitiveness and strengthen its position in the market.
If done properly, it can improve the bank's.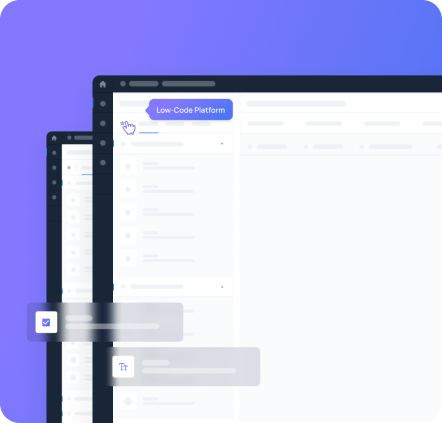 The ready-made solution, i.e., the Eximee platform - was practically at our fingertips, and all we had to do was reach out for it. We have used Eximee to launch loan application forms integrated with e-commerce, an entirely online cash loan in mobile and desktop versions, as well as several smaller applications, such as a contact request form and an account transfer application form.
Tomasz Hajdasz
Software Development Manager, Credit Agricole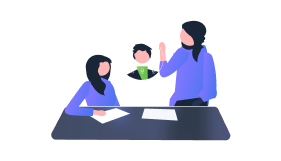 Step 1
Discovery meeting
We discuss the current state of your processes, digitization and automation capabilities, and possible solutions.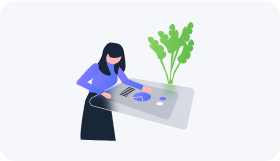 Step 2
Analysis
Together we choose the process to digitize and develop a plan.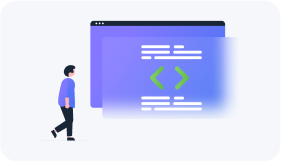 Step 3
MVP & Evaluation
We develop and implement the application, evaluate the results, and decide which processes to digitize next.