Orchestrate teams

and application development to hit the right business note
What can you use
the
Eximee low-code


platform for?
The Eximee low-code platform is an enterprise-class tool dedicated to banks, designed based on extensive knowledge of banking processes, an in-depth understanding of the sector's reality, and careful observation of trends. It has everything you need to develop applications that address complex business problems, boost sales in electronic channels, and digitize self-service to reduce service costs and increase customer satisfaction.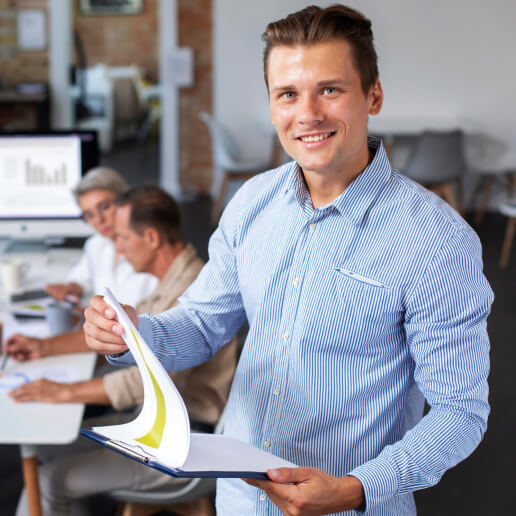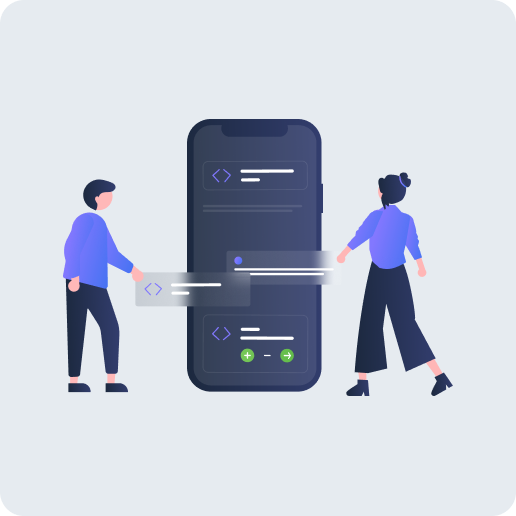 Democratized solutions development
Keeping up with the business's needs and requirements is not easy, especially given the shortage of professional developers in the job market. The Eximee platform enables the inclusion of business stakeholders in the solution development process. It pushes the boundary of what non-developers can do because BPMN and the framework for designing screens and business logic, modeling data, or performing integrations give them common ground in conversations with developers. It lets banks realize the full potential of interdisciplinary teams and increase agility.
Plug and play
The Eximee platform is supplied with executive modules, such as Customer Service Zone, Dashboard, Case Repository, or Surveys that have proved their worth in many banks. You can integrate them with the existing solutions and configure, customize, and extend capabilities using a low-code approach.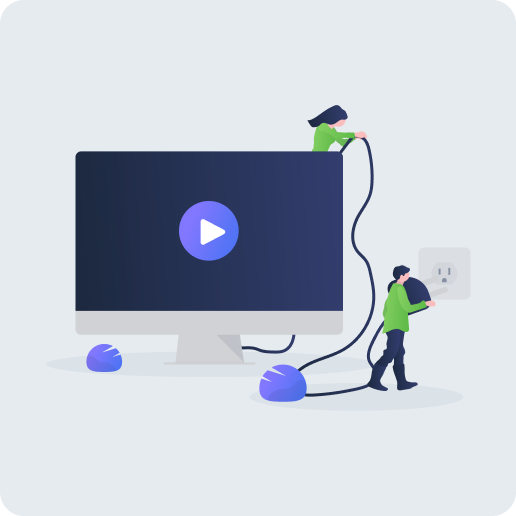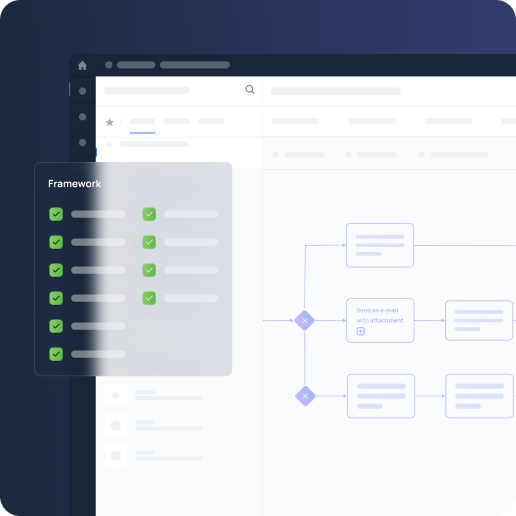 Harnessing the potential of low code
Eximee developers can prototype, test and deploy powerful applications – all in one tool. The Eximee platform offers know-how in the form of templates and business, front-end and integration components, ready-to-use features, and a framework. It significantly accelerates the development and implementation of reusable and consistent solutions. If needed, applications built using the Eximee platform can be extended with custom code.
One-click deployment
A common problem in the deployment of new or revised processes and applications is the dependence on the banks' release cycle. The Eximee low-code platform not only accelerates development but also increases deployment frequency. By automating the coding process and reducing the dependency on IT teams, problems related to business logic can be fixed with quick updates that do not disrupt the availability of banking services to customers. It results in flexibility in adapting to market needs and customer expectations.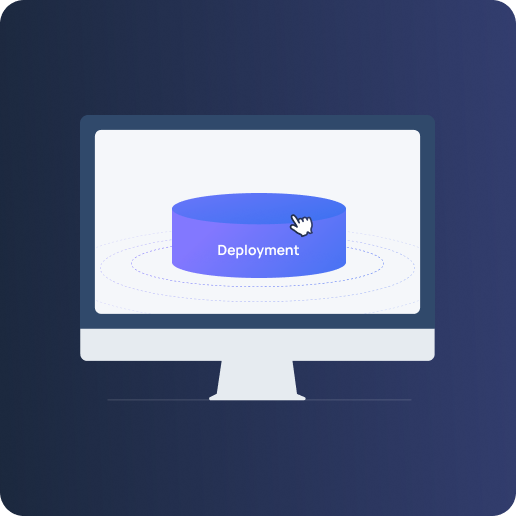 How does
business benefit


from the Eximee platform?
Easier collaboration
With business stakeholders taking an active role in the solution development process, there is no need to clue technical team members in all business details.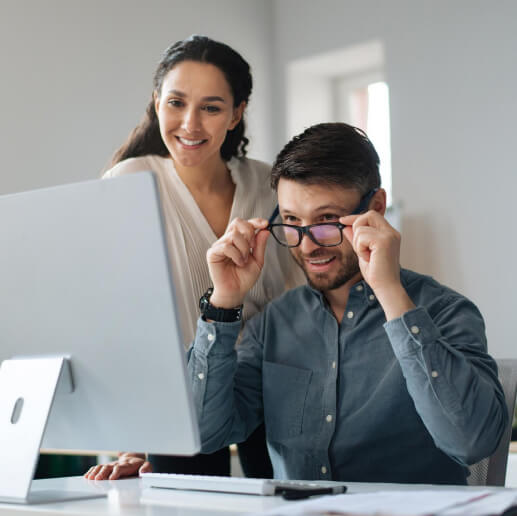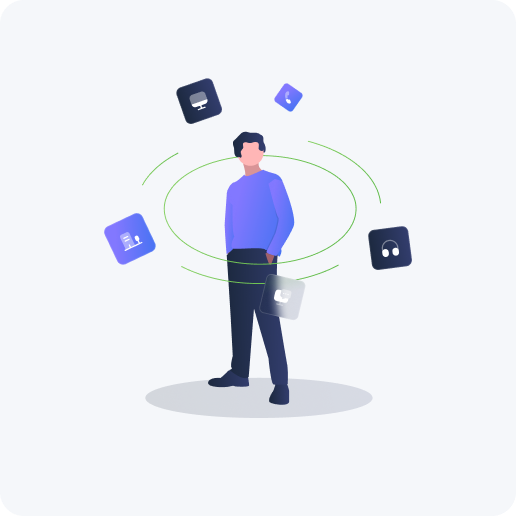 Omnichannel solutions
You don't need to create separate solutions for each business channel since Eximee enables the development of components that can be easily reused across multiple processes and applications embedded in different channels. This way, your teams don't waste time and energy producing the same solution twice.
Consistency
Hundreds of ready-made, reusable components and principles for designing and embedding applications in different environments ensure consistent branding and UX of processes across all channels. Moreover, redesign, rebranding, or even a change in front-end technology does not affect the business logic or any other elements of the implemented business processes.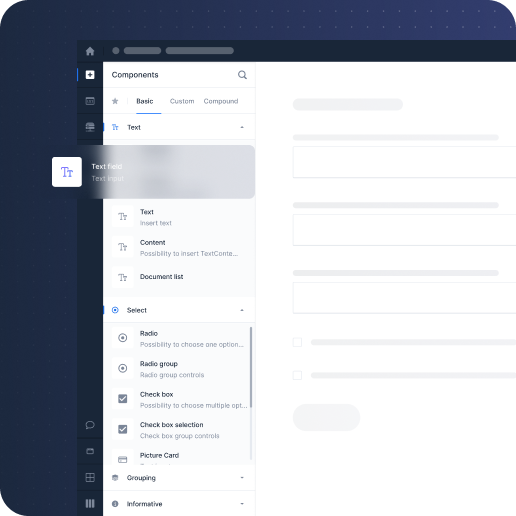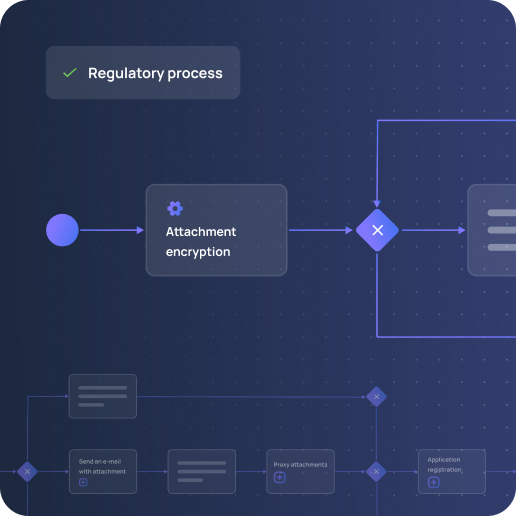 Legal compliance
By streamlining the development, you no longer have to choose between creating commercial processes or maintaining compliance with legal and regulatory requirements because you have the time and resources to do both.
How can the Eximee team
help you?
When implementing the platform in your bank, you can count on the full support of the Eximee team of experts, who will help you select, adjust and quickly integrate executive modules that extend the capabilities of your e-banking, mobile banking, CRM, and other systems used in your bank.
The Eximee team will also train and prepare your employees to work with the tool. You can also choose the team augmentation option and get work-ready Eximee developers or team leaders to supervise and guide your staff.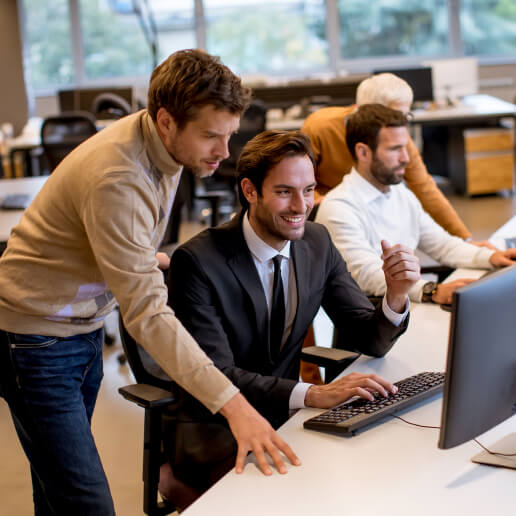 A tool dedicated to the banking sector
Quick response to changes in the market and customer expectations
Leveraging the expertise of business stakeholders
Strict compliance with legal regulations
Shorter time-to-market
Excellent UX and intuitive UI

We appreciate that with the Eximee platform, we can develop modern sales scenarios in the digital world. An additional advantage of the Eximee platform is that it is a fully omnichannel application. Both our customers and employees work on the same application. It facilitates interactions between our employees and customers. I highly recommend it.
Marcin Łaziński
Manager of Omnichannel Experience Optimization Department, mBank
Mortgage application process for SGB community banks
Is it possible to get the loan application process up and running in 2 weeks? We have proven it is. We have digitized the application process for Safe 2% Mortgage in SGB Bank S.A. and other community banks in SGB group.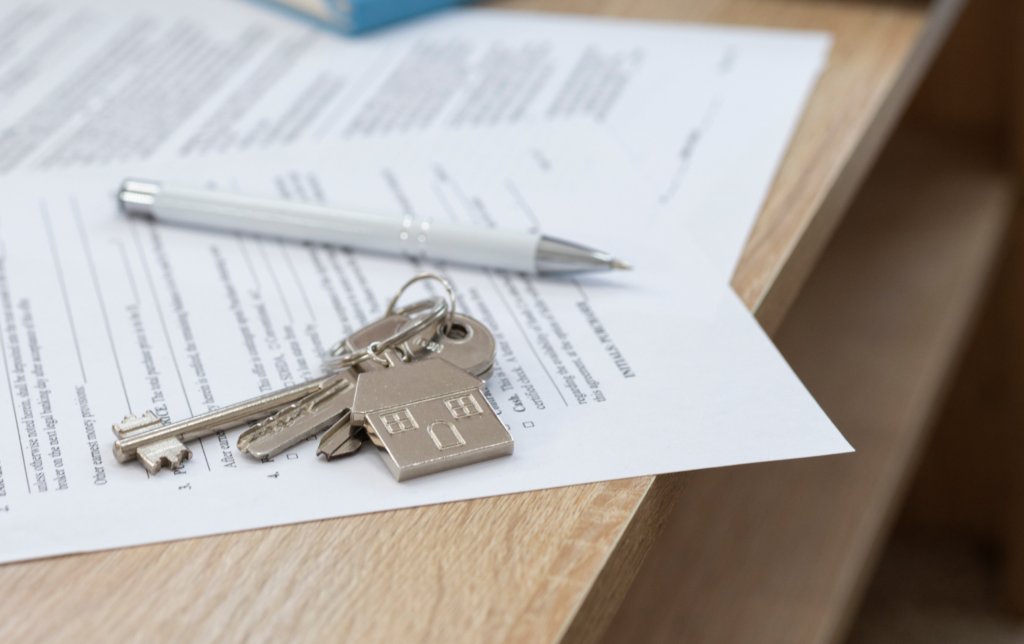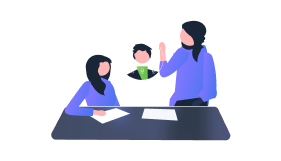 Step 1
Discovery meeting
We discuss the current state of your processes, digitization and automation capabilities, and possible solutions.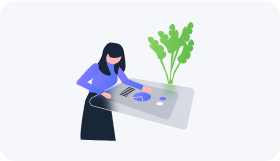 Step 2
Analysis
Together we choose the process to digitize and develop a plan.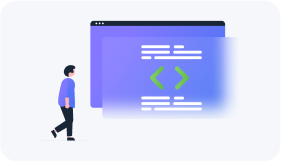 Step 3
MVP & Evaluation
We develop and implement the application, evaluate the results, and decide which processes to digitize next.