Eximee Forms –
acquire customer data

, provide functionalities, and process user tasks
Every bank has dozens of forms containing identical elements. Hard coding each form from scratch is resource-consuming and ineffective. Use low-code capabilities to rapidly develop the forms for collecting customer data, forms providing specific functions, and last but not least, forms for handling user tasks in digitized processes. Additionally, the Eximee Forms module enables effortless management and business monitoring of forms.
How does the Eximee Forms module support
the delivery of
banking solutions?
Top-notch UX design
The Eximee low-code platform comes with prefabricated, reusable frontend components compliant with design best practices and usability guidelines. During deployment, the components are aligned with your bank's branding and style guide. Low-code developers can use them to prototype, test, and implement solutions that ensure satisfying user experience and increase conversions.
The Eximee platform does not limit your innovativeness and flexibility whatsoever. In case you need unique solutions, you can develop and add custom components.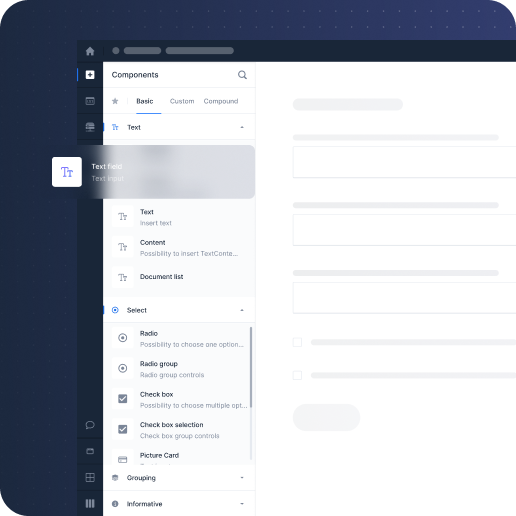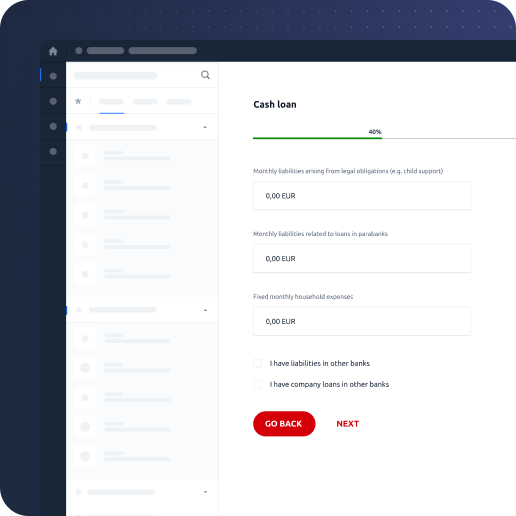 Eximee Forms integration
You can embed the Eximee Forms in a native mobile application, desktop application, or CRM system.
The Eximee low-code development platform provides API, microfrontends, and web components responsible for displaying forms in various applications and ensuring different functionalities. Embedding them in bank applications involves integrations and adjusting the design and security issues, but the business logic of these components is independent of the presentation layer, making them easy to change and customize.
Future-proof forms
While developing business logic and carrying out integrations involves a lot of work, the average lifespan of bank solutions is 5-7 years due to frequent technology changes.
With the Eximee low-code platform, deploying forms using different front-end technologies does not result in the need to modify or create forms from scratch, as their business logic is independent of the presentation layer.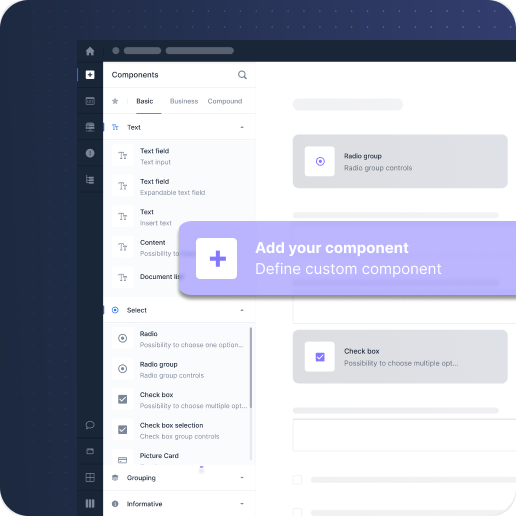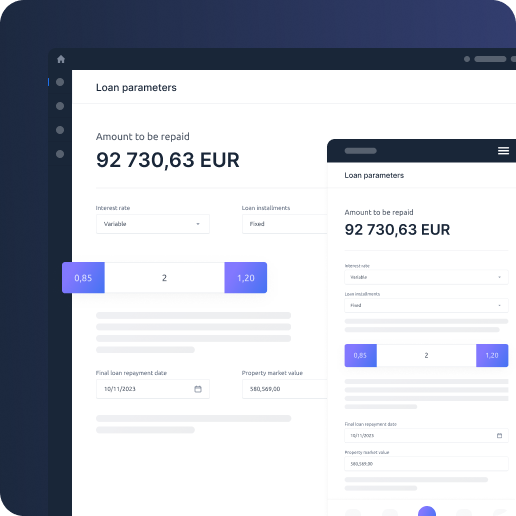 Universality of forms
Forms can be divided into three main types based on their purpose: forms used for data collection, forms integrated with a workflow engine for handling user tasks, and forms providing specific functionalities.
However, it is possible to use the same form in different contexts.
For example, if you extend the form for collecting customer data with relevant sections, your employees may use it to handle user tasks. This way, you centralize the management of forms within a given business domain.
How does the Eximee Forms module address the
challenges of
implementing customer forms

?
Seamless device and channel switching
Give your customers the freedom of seamless switching between channels and devices to create a truly omnichannel experience.
For example, a customer can stop completing the Eximee form on a website and finish in mobile banking without losing the data they have filled in.
Throughput and scalability
As befits an enterprise-class tool dedicated to banks, the Eximee Forms module provides the highest level of security and performance. It is designed to handle heavy traffic. The system architecture ensures the possibility of separating, for example, a credit application form from an onboarding form to achieve adequate throughput and process security. You can also scale the system capacity by adding more containers in your private cloud.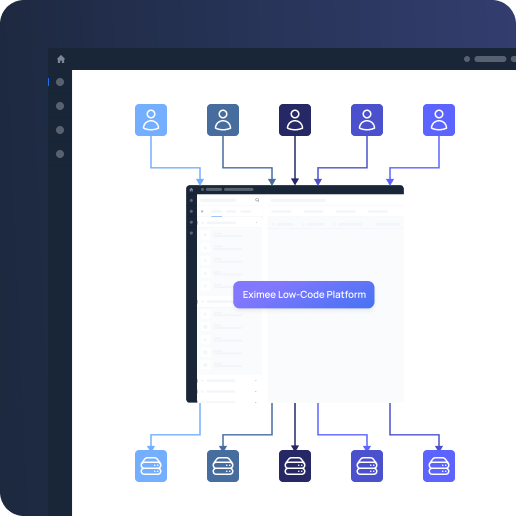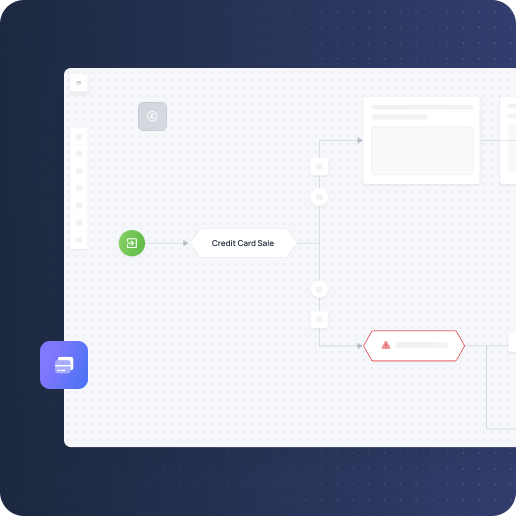 Alerts on abandoned application forms
The Eximee Forms module provides the functionality of detecting the abandonment of application forms and sending alerts to, for example, a call center. Having received the notification, a bank employee can instantly contact the customer and recover lost sales.
The ability to immediately react to abandoned application forms is priceless. However, if you can't react on the fly, a statistical summary of such events is useful as input for process optimization.
Real-time business monitoring
The Eximee Forms module enables a standardized collection of form performance data, continuous monitoring, and statistical insights. This way, you always know how many people have launched a form in particular channels, how many have completed filling it out, how long it takes them to fill out each section, at which point customers abandon the form most often, etc. Integrations with tools such as GTM or Tealium can provide additional data on how customers navigate the forms.
Examples of Eximee Forms
Forms for clients
credit card application form
mortgage application form
cash loan application form
personal data change request form
credit card blocking request form
credit card limit change request form
Forms for processing manual tasks
forms for processing customer service requests
Sustainable Finance Classification System rating form
handling unforeseen situations not accounted for in the automated process
What are the benefits of using
Eximee Forms

?
Forms that work and feel like native elements of banking applications
Easy adaptation to your bank's branding and style guide
Reusability and custom components
Centralized forms management within the business domain
Non-disruptive form updates and immediate availability of forms across all channels
Keeping up with changing frontend technologies
High usability and excellent UX
Real-time monitoring and alerts
Preparedness to handle heavy traffic and peaks
Mortgage application process for SGB community banks
Is it possible to get the loan application process up and running in 2 weeks? We have proven it is. We have digitized the application process for Safe 2% Mortgage in SGB Bank S.A. and other community banks in SGB group.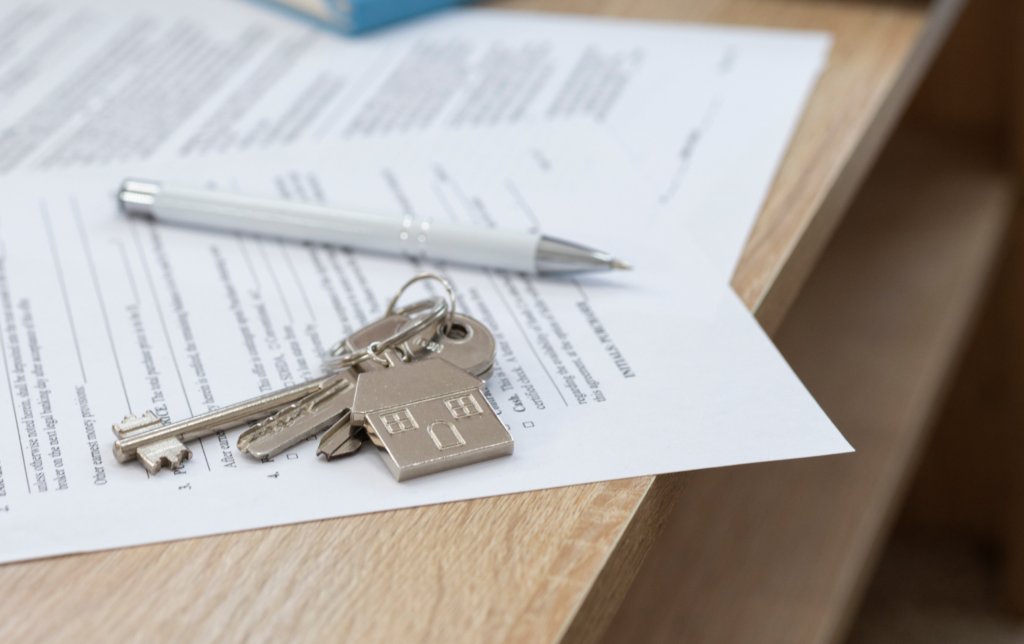 Thanks to the Eximee platform, we publish electronic application forms in all sales channels - including the mobile channel. SGB is investing in modern mobile and cashless technologies. Implementing the application form for a payment terminal within the Cashless Poland program was a fast and successful project.
Robert Tórz
Director of Individual Client and Mobile Banking Department, SGB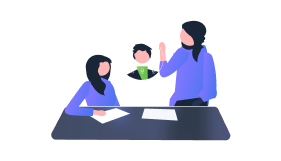 Step 1
Discovery meeting
We discuss the current state of your processes, digitization and automation capabilities, and possible solutions.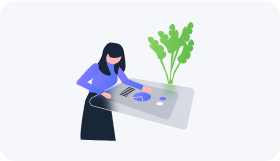 Step 2
Analysis
Together we choose the process to digitize and develop a plan.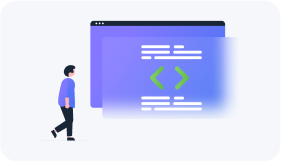 Step 3
MVP & Evaluation
We develop and implement the application, evaluate the results, and decide which processes to digitize next.